Visit to the museum: practical information related to COVID19 preventive measures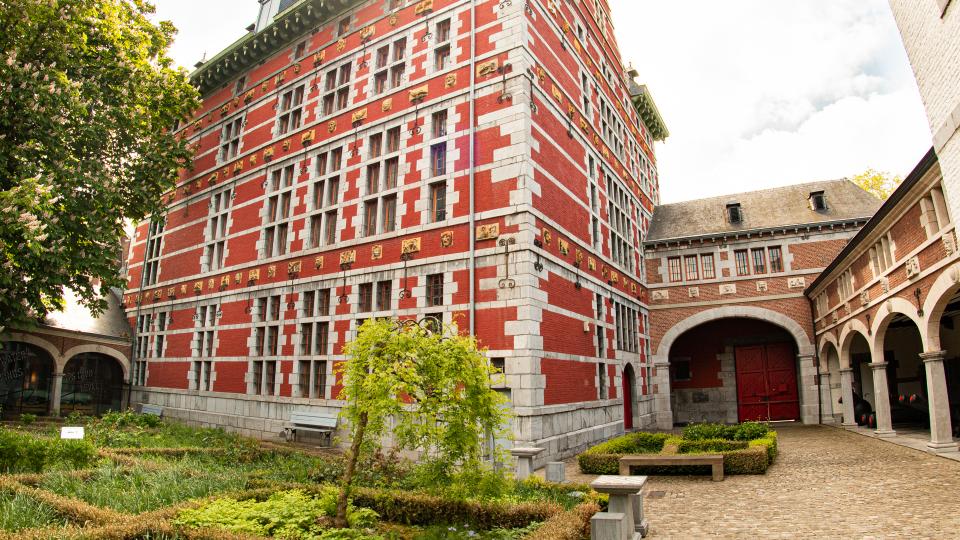 Our museums are open and ready to welcome you.
We are delighted that the same is true for all the other sectors of culture that need to be supported more than ever: Culture brings us together !
Everything has been done to welcome you in the recommended sanitary conditions. We are looking forward to welcoming you back and providing you with another exceptional museum experience, despite these circumstances.
In order to ensure that you can (re)discover our collections in the most serene conditions possible, the museum has put in place a series of measures to guarantee your safety and that of its staff.
Opening hours and reservations:
The days and times of visits remain unchanged:
Monday to Sunday - 10am to 6pm.
Closed on Tuesdays.
 
Reservations are recommended for access to the museum. 
These can be made in 2 ways:
1) online reservation by clicking on the following link (preferred) - Managed by the Tourist Office;
2) by telephone (04-221 92 21). From 1/10 to 31/5: Monday to Saturday from 9am to 5pm and Sunday from 9am to 4pm. From 1/6 to 30/9: Monday to Sunday from 9am to 5pm.
MuseumPASS holders and young people under 26 years of age who are entitled to free access to the museum's permanent collections should only book their visit by telephone.
Free access to the permanent collections on the first Sunday of the month is still available: book your visit using one of the three methods! Always favour direct reservations by clicking on the following link.
Starting Wednesday, November 3, 2021, the Covid Safe Ticket check will be generalized, for people over 16 years old.
Once on site :
Wearing a mask is compulsory when entering the museum.
The cloakroom and the lockers will remain closed. We will ask you to bring the following minimum items: Large bags and trolleys will not be accepted; handbags and small backpacks will be accepted.
Payments will be made electronically only.
 
The flow of visitors will be managed in accordance with the instructions of the National Security Council.
 
Group visits are allowed up to 30 people. Consult our activities and events (cinemas, creamuses, guided tours, concerts, conferences, etc.) and the health measures applicable in our Agenda section.
Conduct of the visit :
In order to limit contact between visitors as much as possible, the visit is organised according to a single direction of circulation, facilitated by the installation of signposts. 
 
The museum shop is open
The cafeteria (Le Bistro du Musée by MadCafé) is open
Hydro-alcoholic gel will be available for visitors at the museum reception. 
Sanitary facilities and other sensitive areas such as door handles will be cleaned regularly. 
The number of visitors accepted will be based on the instructions issued by the security council and those recommended by ICOM and also take into account the specific protocol of the FWB for museums.
Follow the museum on Facebook!
Article updated on 29.10.2021