The Commune. Paris 1871. Liège 1886
Grand Curtius - Palais Curtius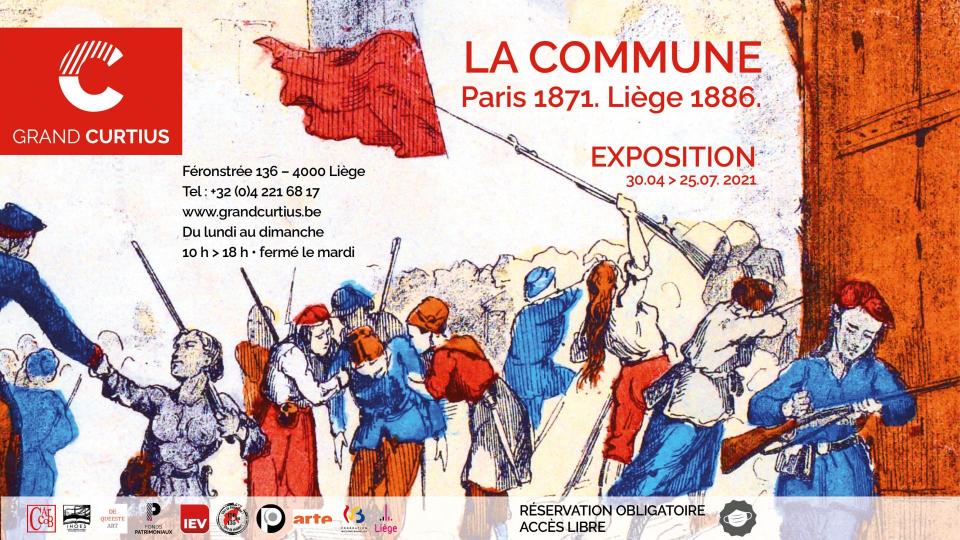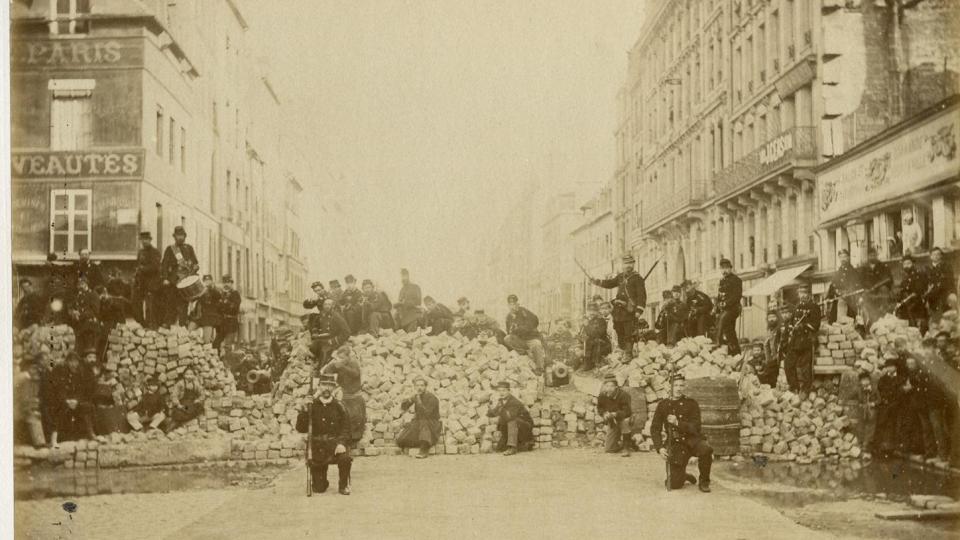 The Commune was a citizen and popular movement that took shape in Paris between 18 March and 28 May 1871. For 72 days, the Commune, elected by universal suffrage, conceived a new form of state based on the intervention of the people in everyday life. This experiment will end in an extremely violent way.
In Liege, this period of insurrection did not seem to have any immediate influence. However, the Paris Commune left its mark on people's minds, and its commemoration in 1886 was the trigger for the major riots in Liège and Hainaut, which contributed to the achievement of a first form of social regulation. 
As part of the 150th anniversary of the Paris Commune, the exhibition aims to highlight the emancipatory ideas of the Commune through three singular approaches: women, the Commune in images and the events of 1886 in Liège.  
As the Commune was one of the first historical events to be photographed, the exhibition devotes a major place to it. Alongside these, documents, newspapers and posters from the period, paintings, anti-Communard caricatures and historical memorabilia are displayed.
Partners
An exhibition in partnership with Theun Vonckx, archivist, head of the gallery De Queeste Art (Poperinge), the Institute for Labour, Economic and Social History (IHOES) and the Centre for the Archives of Communism in Belgium (CarCoB).
Practical information
From April 30 to July 25, 2021.
Free access
Mask required
Photo gallery (in order of appearance)
1) The barricade of the Place Blanche defended by women, (detail with colour enhancement), draughtsman unknown, after 1871. Musée Carnavalet/Histoire de Paris - Paris Musées / DR.
2) Barricade of the Faubourg St. Antoine, corner of the rue Charonne, March-May 1871, 160x230mm, albumen print. Detail. Coll. Jessy and Ronny Van de Velde, Antwerp