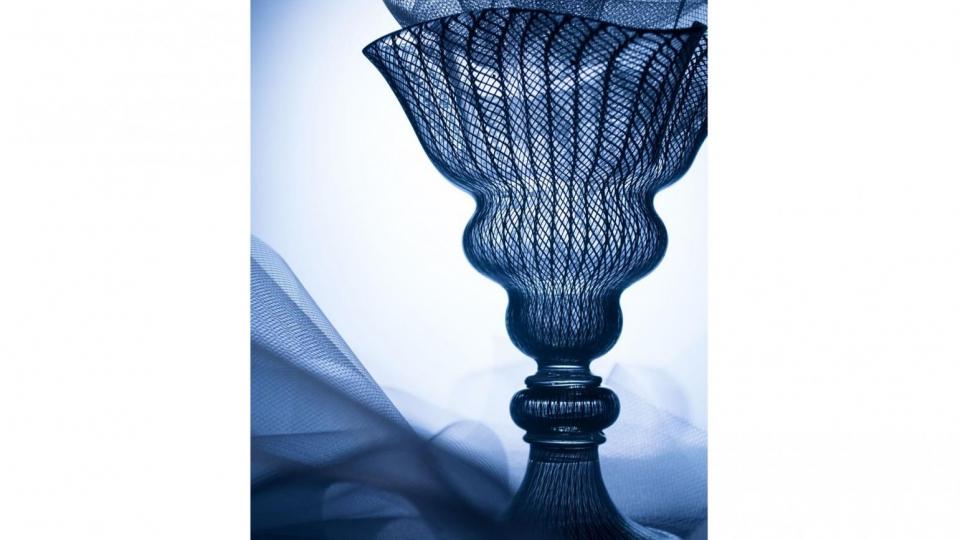 The Grand Curtius museum has offered students of the 1st BAC in Photography at the ESA Saint-Luc of Liège the chance to appropriate its glass collection. This is the life's work of the collector, Armand Baar, and provides a way to get involved in museum life.
Aiming to promote a collection, the students have practised the complex mechanism of photographing glass objects and created unique worlds that accompany the formal beauty of the exceptional pieces in this collection, which is among the most important at the Grand Curtius museum.
In this way, the museum becomes, for these future professionals, a vector for learning outside the walls of the school, in order to capture an image that pays tribute to the pure beauty of glass.
Soda-lime This is a glass whose principal constituents are silica, soda and lime.
Free entry
Poster photo: © Emilie Burggraeve – Photo of the banner on the left: © Florian Derassenfosse – Photo of the banner on the right: © Emilie Burggraeve