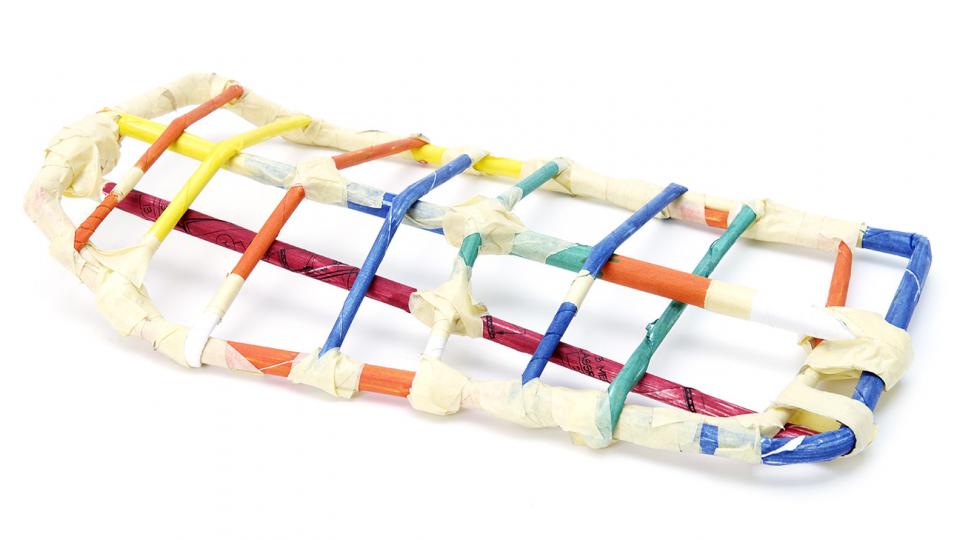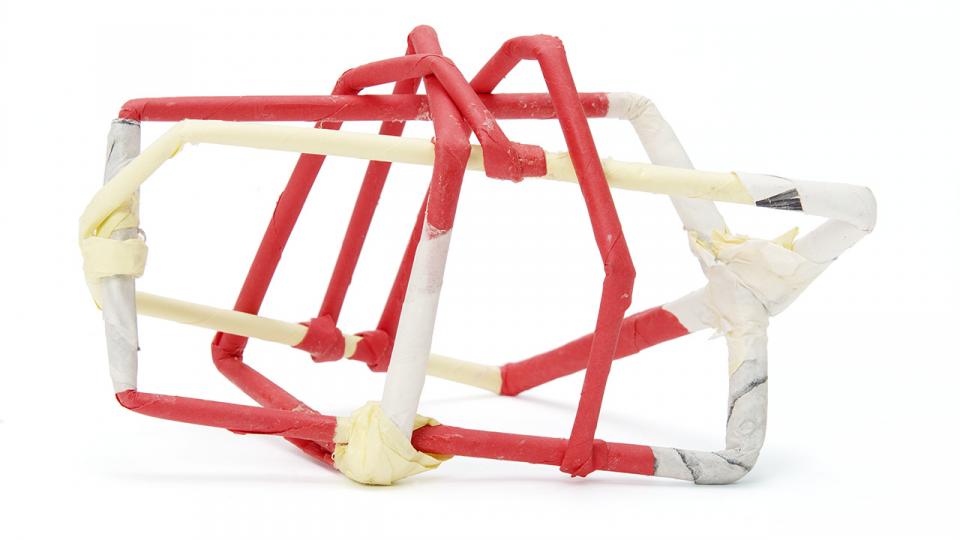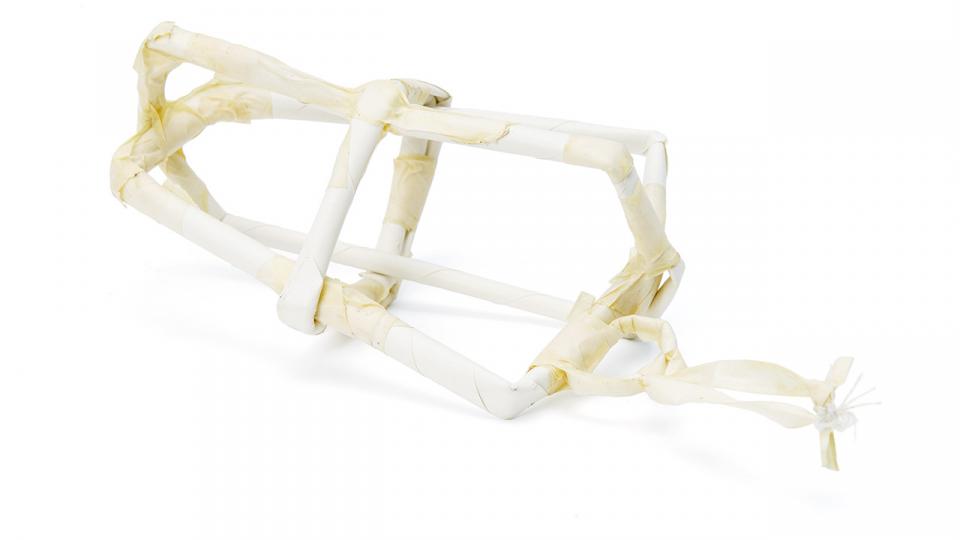 NIAD Art Center
Jeremy Burleson has been attending NIAD's National Institute of Art and Disabilities in Richmond (California, USA) since 2003.
The NIAD Art Center is an artistic workshop for adults with mental disabilities or impairments that was created in 1982 in Richmond, California. This centre is part of a group of artistic institutions created by Florence and Elias Katz. Like Luc Boulangé, who founded the Créahm in 1979, the two Americans intended to encourage therapeutic or occupational goals and affirm that there are people with mental impairments who are also authentic artists.
The Creative Growth Art Center was inaugurated in Oakland in 1974; the NIAD Art Center and Creativity Explored in San Francisco would follow in the 1980s.
Jeremy Burleson
Jeremy Burleson deftly rolls paper to form tubes, which he assembles and folds together with adhesive paper. He creates modules that are intended to be suspended; these structures have a very refined aesthetic, which brings to mind lanterns. These suspensions reflect the artist's interest in design and staging. Jeremy Burleson also recreates medical equipment – oxygen masks, syringes, stethoscopes, etc. – using paper and tape, as well as in many of his drawings. We do not know where this interest comes from, but it is obvious that his predilection for the subject shifts between fascination and repulsion.
 
MAD, the Créahm museum - Creativity and mental disability
MAD is the Créahm – Creativity and mental disability – museum. Its mission is the conservation and enhancement of works produced by artists with disabilities in the context of workshops. The collection originates from creations from Créahm's artistic workshops. Over the years, it has grown thanks to acquisitions made from other Belgian workshops, as well as European and non-European workshops. It currently comprises some 2,500 pieces.
The museum has its own documentation centre, which is a comprehensive source of references for the art produced by artists with mental disabilities in a workshop context and, in a wider manner, to everything that pertains to the different forms of non-traditional arts and those who question its boundaries. The fund also includes a specific section dedicated to unconventional architectural practices.
 
In March 2020, the museum will reopen its building in Avroy Park.
 
A new building, a new name: MADmusée will become Trink Hall. This is the proper name of the building that was constructed in 1880, where the museum stands today.
 
Selected biography:
Lawrence & HIGGS, Matthew. Create. University of California; Berkeley Art Museum and Pacific Film Archive, Berkeley, 2011.
MADMUSÉE. Madmusée/Duvel Moortgat Fund. Madmusée, Liège, 2016.
More info:
Follow MADmusée on Facebook: https://www.facebook.com/madmuseeliege/