Roman tomb from a sand quarry in Omal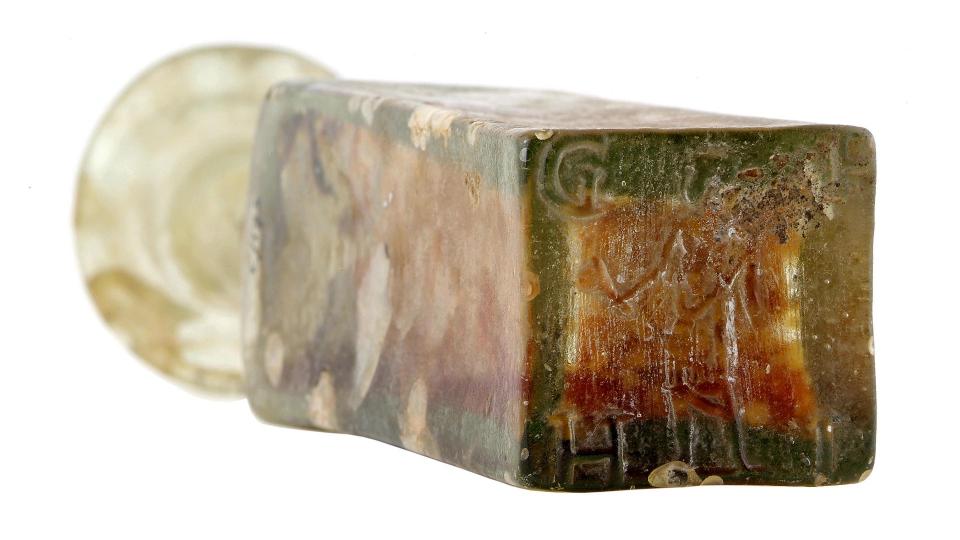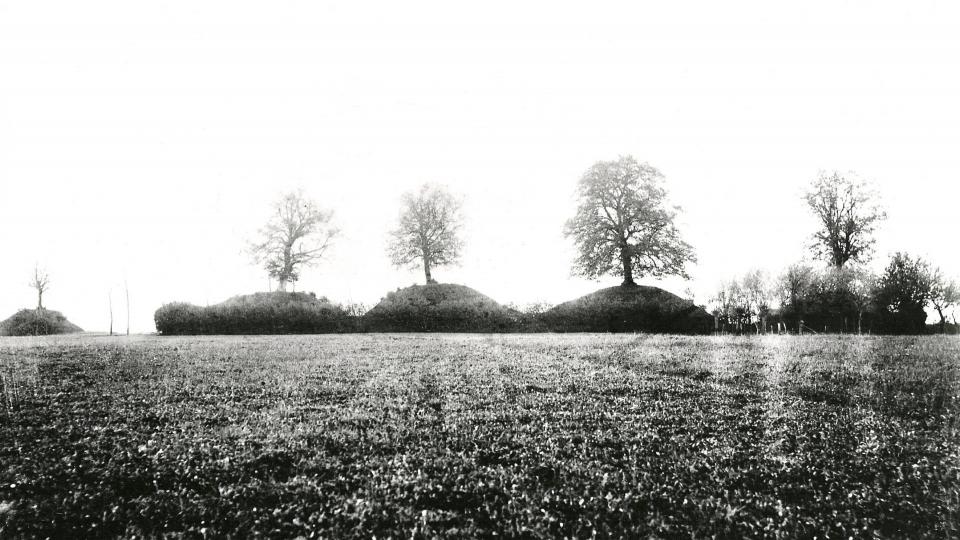 At the end of June 1862, workers who were extracting sand from a small quarry in Omal (Geer, Liège) accidentally discovered the funeral furniture of a rich Gallo-Roman grave one or two metres beneath the ground. It was located near the ancient Roman Bavay-Tongeren road. The tomb, which was about 100 metres south of the four aligned Omal tombs (Fig. 1), was approximately north-south oriented, like the previous examples. It may originally have been covered with a mound, putting one in mind of a bulge in the ground.
The objects found in the pit were arranged in two relatively spaced-out lines. Pottery was found on one side; copper-alloy receptacles appeared on the other. At the bottom of the tomb, a copper-alloy toilet basin was found resting on a light layer of ash and coal residues. It contained the fragments of grey vases, which had been made of fine terracotta. The study of the funeral furniture places this grave in the 3rd century AD.
Among the exhumed objects is a long, conical, elongated square mercury flask, made from thick glass, with the letters GF/HI on the bottom corners (Fig. 2). The meaning of this mark is unknown to us. It could refer to the glass maker who blew this glass, or to the merchant who traded the product stored in the bottle.
The mark frames a central figure in relief, who could be Mercury, the god of commerce. It was he who gave his name to this particular type of bottle.
This is exceptionally rare, since the bottle still contains much of its original content, a fat and sticky orange-brown matter. Physico-chemical analysis of a sample will allow us to determine the various components of this precious product; an ointment, a perfume or a pharmaceutical or medicinal product.
Jean-Luc Schütz
Curator of the Archaeology Department